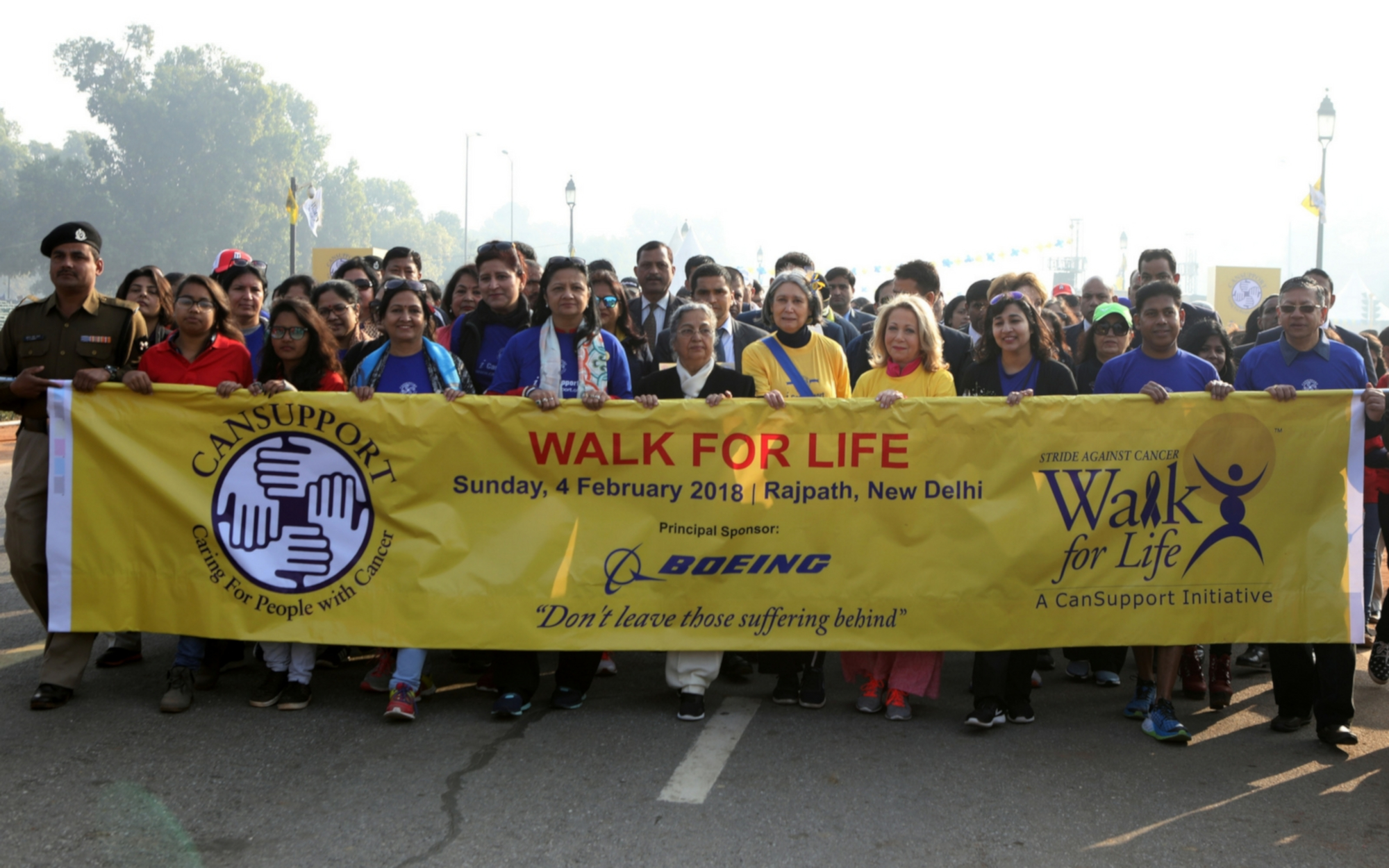 The Chief Guest, Ms Jeannie Mulford, flagged off CanSupport's 11th Walk for Life – Stride Against Cancer along with Smt Gursharan Kaur, wife of Dr Manmohan Singh on Sunday Feb 4th, 2018.
Other dignitaries who attended the Walk included Ms Mary Carlson – Deputy Chief of Mission US Embassy, Ms Renu Sharma – President BSF Wives Welfare Association (BWWA), Mr Pratyush Kumar- President Boeing International, Ms Mohini Daljeet Singh – Head Max India Foundation, Ms Vasvi Bharat Ram – President FLO along with Ms Harmala Gupta, Founder-President CanSupport.
The Walk also saw school/college students, corporate heads, employees and people from all sections of society who gathered to mark World Cancer Day and express solidarity with those affected by cancer. Cancer survivors and patients participated in a lap of honour to show courage and give out a message of hope.
Activities included the BSF Band, Zumba, Djembe drummers, cyclists, skaters, dance performance and fun corner that offered tattoos, face painting and nail art to celebrate life and reiterate that there is life beyond and after cancer.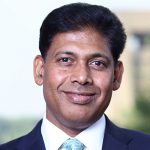 Message From Our Chief Sponsor
"We are delighted to support CanSupport in the fight against cancer. Our colleagues are committed to improving the quality of lives for our communities and they come out in large numbers year after year for this walk to support and encourage cancer survivors."
Pratyush Kumar
President, Boeing India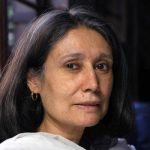 "CanSupport helps ease the suffering and turmoil of patients and families coping with advanced illness that threatens their dignity and quality of life. With events like this, we try to spread awareness about cancer and tell the patients not to lose faith in living."
Harmala Gupta
Founder, CanSupport
Walk For Life 2018 Sponsors
JOIN THIS GROUP OF GREAT PEOPLE
Do a good deed and also get great visibility for your brand!