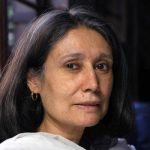 "The huge turnout at CanSupport's Walk for Life and the variety of participants are a reminder that cancer does not recognize boundaries of country, class, age or gender. What unites us all today is our determination to stand shoulder to shoulder and not allow cancer to crush our spirit."
Harmala Gupta
Founder, CanSupport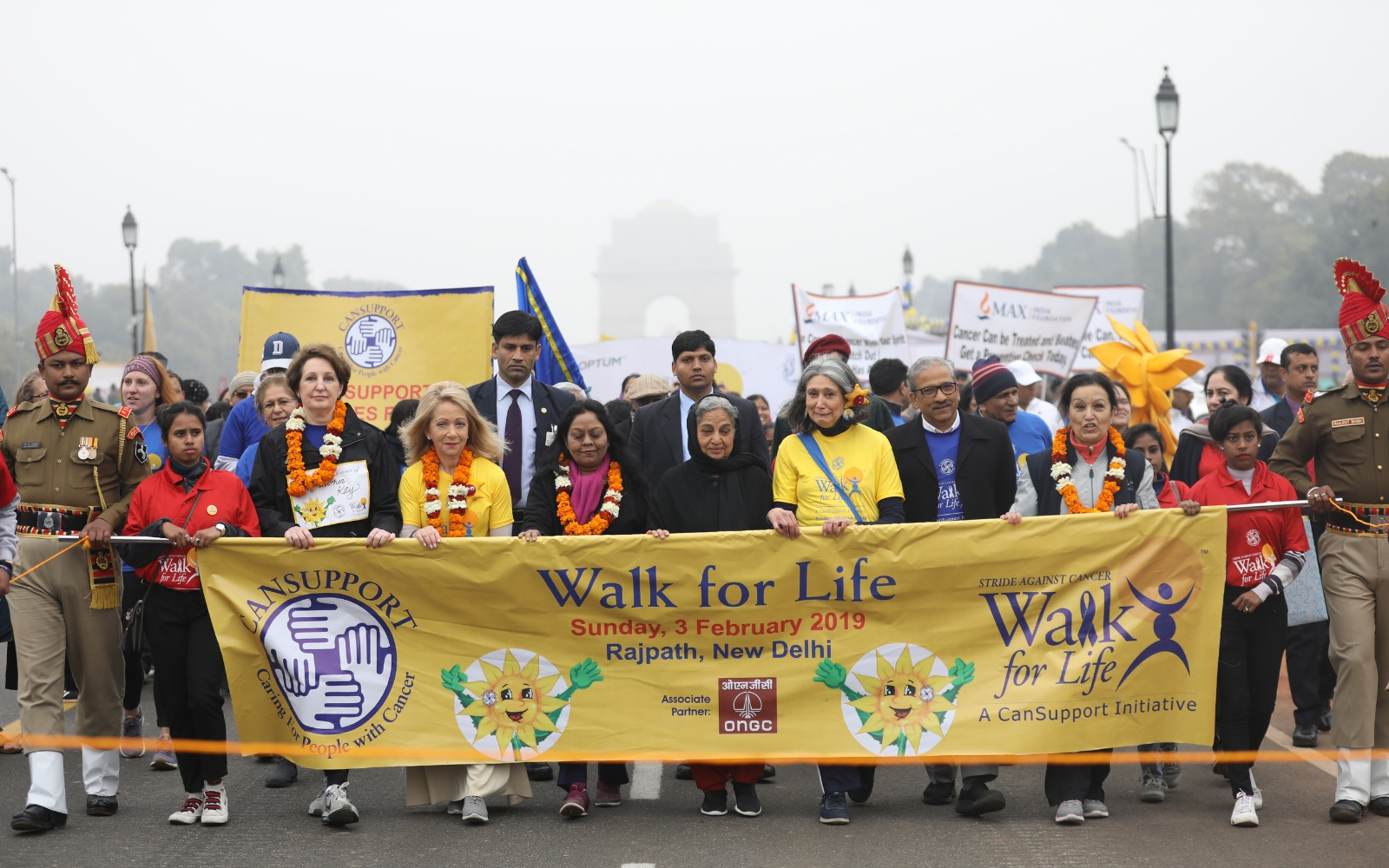 CanSupport, a WHO awarded organization providing free palliative and supportive care services to cancer patients since 1996 organized its 12th annual walk-a-thon called Walk for Life: Stride Against Cancer supported by ONGC, CORE Diagnostics, Boeing International Corporation India Private Limited and Max India Foundation.
The walk was organized to draw public attention to the growing and menacing presence of cancer in our country, to show support for cancer patients, honor those lost to cancer and raise funds for CanSupport's free of charge home care services to people with cancer in Delhi/NCR and Amritsar. Ms Harmala Gupta, Founder-President, CanSupport gave the welcome address followed by a speech by Ms. Jeannie Mulford wife of Ex US Ambassador to India, a breast cancer survivor. Guest of Honour Smt. Gursharan Kaur, Wife of Ex-Prime Minister, Dr. Manmohan Singh, flagged off the Walk.
Dr. A.P Maheshwari, DG Bureau of Police Research & Development; Ms. Mary Carlson, Deputy Chief Of Mission, US Embassy; Ms. Shashi Prasad, DGM-HR, Incharge CSR, ONGC Limited; Ms. Mohini Daljeet Singh, CEO, Max India Foundation and Ms. Praveena Yagambhatt, Leader for Boeing Global Engagement India were some of the distinguished guests at the Walk.
This year, the Walk saw the youth taking the lead and individuals from more than 30 Corporates besides 50 Schools and Colleges came forward to show solidarity with those suffering from cancer and remove the stigma attached to cancer.
The Walk also witnessed participation from the Harley Davidson Rider Group who rode with cancer survivors to show their support. The Band from BSF, Drummers from Djembe Circle and Zumba performance by Fantezy group kept the walkers entertained as they walked down Rajpath, the route of the walk.
WALK FOR LIFE 2019 ASSOCIATE PARTNER

JOIN THIS GROUP OF GREAT PEOPLE
Do a good deed and also get great visibility for your brand!